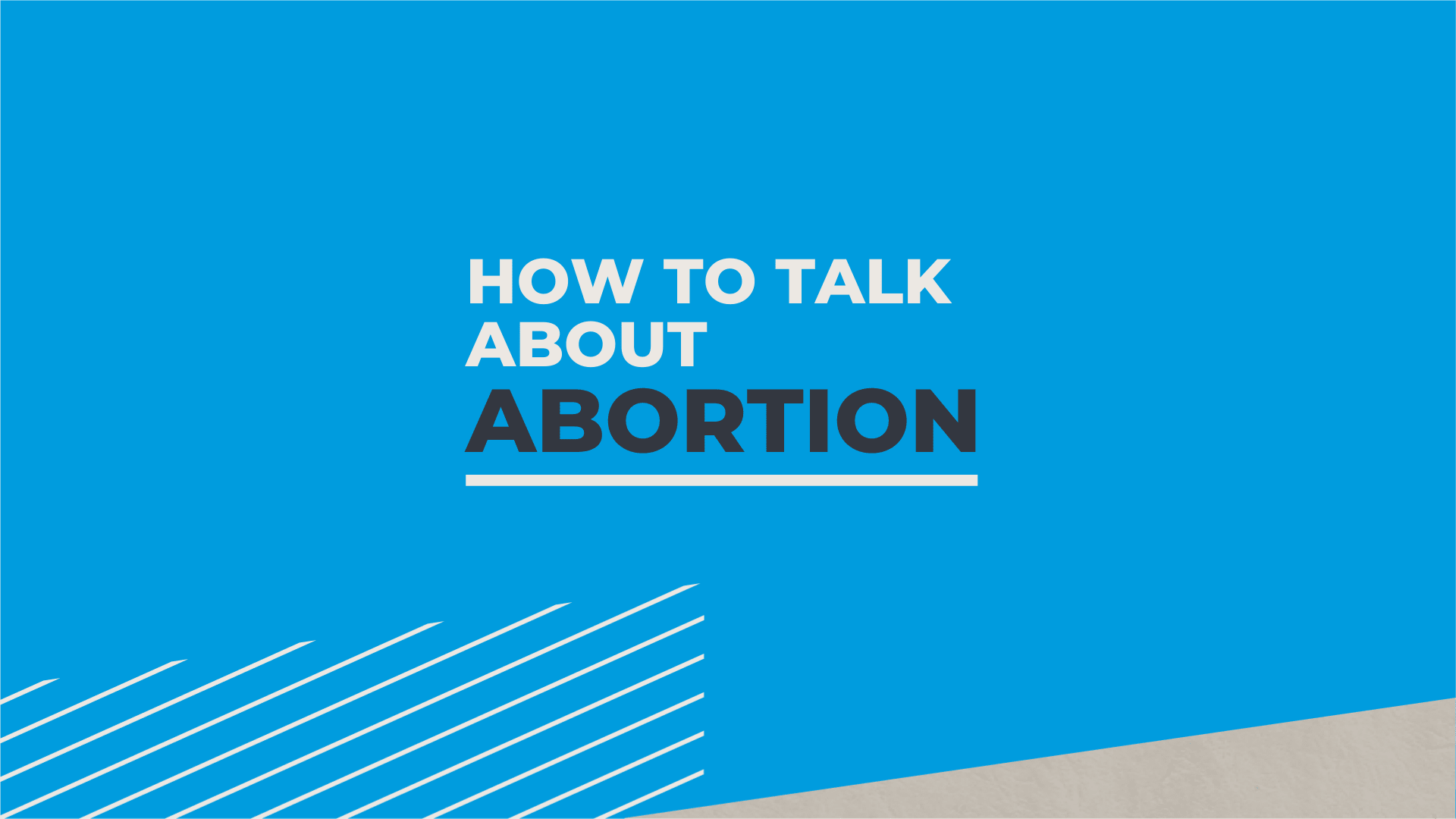 How to Talk About Abortion
How to change hearts and minds, and reduce stigma while you're at it.
We know that the best way to change hearts and minds is to have open and honest conversations with people who trust us. This is also true when talking about abortion. So why is it so hard for some people to talk about abortion? Abortion stigma.
Abortion stigma is the shame and silence that surrounds abortion. It comes from years of well-practiced and often shared rhetoric that demonizes abortion and creates a challenging environment for us to talk openly and unapologetically about it. We, however, want to make sure that the way we speak about abortion promotes acceptance and normalization of this necessary health care that all people should be able to access. By talking with our loved ones about abortion, we can change the narrative around abortion and reassure people that abortion is essential health care.
Here are some tips for talking about abortion: we'll go over preparing your "why", facts and talking points to use in conversation, conversation starters, and language to use (and avoid).
---
STEP 1. PREPARE YOUR "WHY"
To fight back against institutions that are chipping away at abortion rights, we need to center those who are affected: all people who can get pregnant, those with low-incomes, and people for whom structural racism has created longstanding barriers to abortion access, such as Black, Indigenous, and Latinx people. Most likely, the reason you want to have these conversations about abortion is because of your own story. Maybe you've had an abortion or supported someone else through one. Maybe you've been a clinic escort or have experienced a pregnancy scare.
---
STEP 2. LEARN THE FACTS
Here are some resources we recommend:
- Considering Abortion - What Facts Do I Need to Know About Abortion?
- Planned Parenthood RED ALERT report on abortion restrictions
- National Abortion Federation "Women who have abortions"
---
STEP 3. PLAN YOUR AUDIENCE
We can change hearts and minds by speaking with our peers and trusting individuals. Here are a few different groups to think about speaking with about abortion:
- Family
- Friends
-Coworkers
- Members of a club/volunteer team/church
- Social media followers/mutuals
- Fitness groups
- Classmates
Be strategic in your timing as you plan these conversations. Rather than just reaching out randomly, create a plan for yourself. 
There are many different avenues to have these conversations with our loved ones. There is no guarantee that one conversation will change anyone's mind, but it's a good idea to make abortion a normalized topic for this person. Your conversations can happen via text, over the phone, in person, direct messaging, over social media, or wherever you think the person will be most receptive.
---
STEP 4. CONVERSATION OPENERS
For help with conversation openers, try a variation of one of these lines:
"Hi ___, have you heard about the extremely restrictive new law in Texas that bans abortion at around six weeks of pregnancy? That's before most people know they're pregnant. It also allows strangers to sue people who help others get an abortion in the state."
"____, I really care about access to safe, legal, abortion, and I'm afraid because this access is being taken away from us. Can we talk about it?"
"Hey, ___, I had an abortion. In my experience [insert story], but now I'm afraid that we won't be able to access this essential health care for much longer."
"___, I'm really worried about the future of abortion access. I have loved ones who have had abortions, and there are so many other people who depend on this essential care. People like [abortion story] and me, will be affected by this. Can we talk about it?
Keep in mind:
Really listen to what they're saying. Try to understand their point of view. Ask them questions like: 'Tell me more about that' or 'How does that make you feel?'
Be clear about how you feel and what you want by using "I statements" and leaning into your own experience.
Agree to disagree. This doesn't mean you agree with their perspective. You're just protecting yourself by choosing which battles to fight.
Be proud of yourself for starting this conversation. It takes real courage. Each time you overcome your nervousness and do it, you'll build your skills and confidence.
---
A FEW LAST TIPS
Always return the conversation to the real people involved — that's why your story matters so much.
Being vulnerable boosts vulnerable conversations and builds trust with the person you are speaking to. Open up to them about why you support abortion, whether you've had one, supported someone through one, are a clinic escort, or believe access to abortion under any circumstance is important. Let them know why. Allowing yourself to open up allows genuine and honest conversation to flow. And, people will listen to their loved ones, even if their opinion is not swayed much or right away.
Meet people where they are. Don't make assumptions or judgements on the person's beliefs. Level set and find common ground with your shared values. Refer to these values often during your conversation.Abortion stigma is the shame and silence that surrounds abortion.
Don't frame abortion as a women's issue: this doesn't represent the trans, nonbinary and gender non-confirming people who can get pregnant.
Don't talk about abortion as "tragic" or a "hard decision." That is not true for everyone and further stigmatizes abortion! Abortion is always a personal decision.