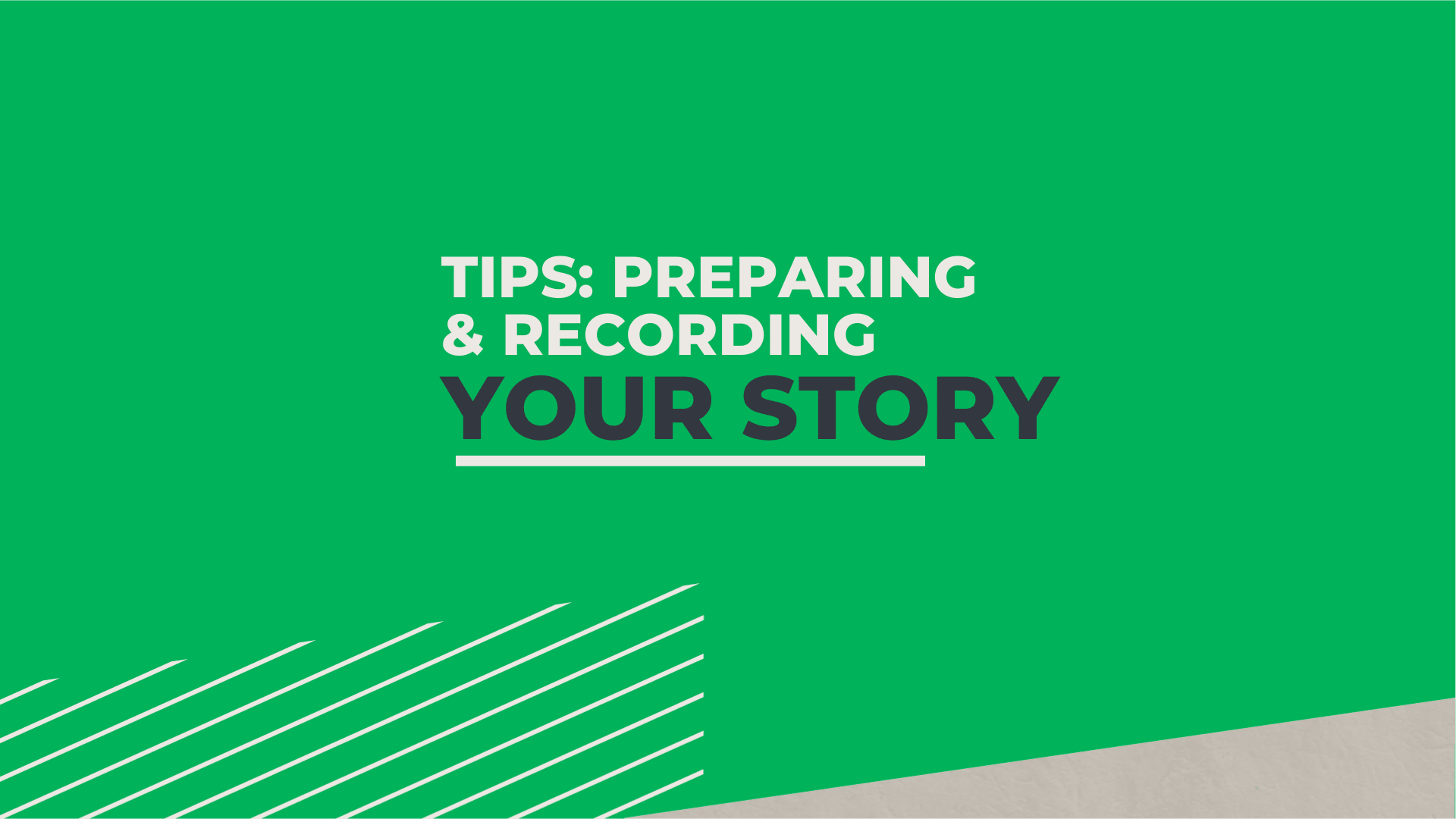 Tips: Recording Your Story
#ThisIsPersonal. Your story will make a difference.
WHAT SHOULD I SHARE?
Your story should center you.
Whether you had an abortion, supported someone through an abortion, are a clinic escort, or are just generally someone who wants the right to choose what to do with your body on your own terms, you have a story. Ask yourself what makes you passionate about the issue, and share that story. The more we talk about abortion (and sexual and reproductive health care in general), the more we break abortion stigma.
---
YOUR STORY CAN BE ABOUT...
- Having an abortion
- Being a patient escort
- Driving a loved one to an appointment
- Lending money to someone for an abortion
- Providing childcare during a friend's appointment
- Supporting a loved one through their abortion in many other ways
- Being someone who wants the ability to choose when, how, where, and why you become a parent
---
TIPS
- Keep it simple, keep it short.
- We all have full and robust lives, and many things that brought us to where we are today. Choose one thing that calls you to share your story and expand on it. Videos should be anywhere from 1-3 minutes.
- Use inclusive language.
- Remember, not only women have abortions. Attacks on abortion access affect ALL of us. Use inclusive language to talk about abortion. If you'd like a resource, check out our Talking About Abortion toolkit.
- Only share what you are ready to share.
- We like to say you should speak from your scars, not your wounds. Storytelling takes a great deal of emotional labor. Make sure you are ready to share, and take care of yourself afterwards.
---
WHEN FILMING:
- Use a laptop with a webcam or a smartphone!
- Make sure you are centered in the screen, leaving space above your head and to the sides of you. If you are using a cell phone, prop your phone up somewhere in horizontal position.
- Using a microphone, headphones, or a headset will ensure the best sound quality.
- Breathe, take your time speaking, and give yourself pause. People tend to speak quickly and lose their words while recording. It is okay to gather your thoughts, and make sure you are enunciating.