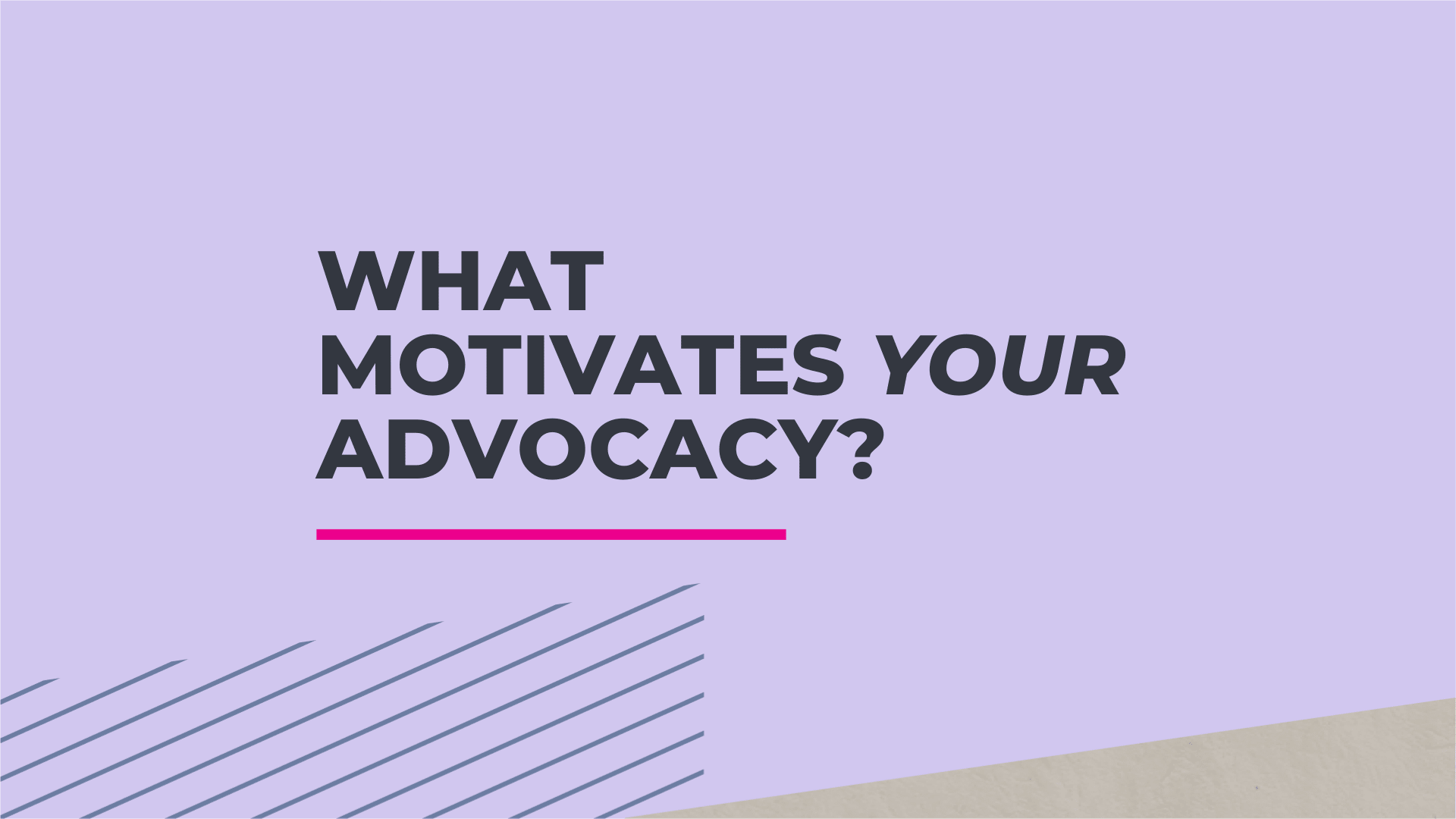 What Motivates Your Abortion Advocacy?
Break abortion stigma and inspire others by sharing your story
The new year is a time for resolutions and recommitments. Last year, the Supreme Court took away our federal constitutional right to an abortion. This year, here's how you can help build the movement in the fight for abortion access.
What works: sharing why we're here.
Sharing your story is a powerful tool for change. Your experiences — your truths — have power. Every time we speak openly, we help others find the courage to do the same. We push back against abortion (and all reproductive health care) stigma. Sharing our stories helps us connect with each other, support each other, and makes the impact abortion access has on our lives feel more real to our communities and elected officials. 
What motivates you to show up for the fight for abortion access in 2023?
Maybe it's...
➜ Having trouble accessing abortion services, birth control, or other forms of reproductive health care.
➜ Remembering your reaction to the Supreme Court overturning our federal constitutional right to an abortion.
➜ Knowing how abortion affects everyone, not just cisgender women.
➜ Having to travel for abortion services.
➜ Seeing how other social justice and civic rights overlap with reproductive rights.
➜ Being a patient escort
➜ Your vision for sexual and reproductive health care.
➜ Seeing how health care access affects your community.
➜ Being someone who wants the ability to choose when, how, if, and why you become a parent.
TIPS
➜ Keep it simple, keep it short. Videos should be anywhere from 1-3 minutes.
➜ We all have full and robust lives, and many things that brought us to where we are today. Choose one thing that calls you to share your story and expand on it. 
➜ Use inclusive language. Remember, not only women have abortions. Attacks on abortion access affect ALL of us. If you'd like a resource, check out our Talking About Abortion page.
➜ We like to say you should speak from your scars, not your wounds. Storytelling takes a great deal of emotional labor. Only share what you are ready to share
➜ Take care of yourself afterwards!
WHEN FILMING:
➜ Make sure you are centered in the screen, leaving space above your head and to the sides of you. If you are using a cell phone, prop your phone up somewhere in a horizontal position.
➜ Using a microphone, headphones, or a headset will ensure the best sound quality.
➜ Breathe, take your time speaking, and give yourself pause. People tend to speak quickly and lose their words while recording. It is okay to gather your thoughts, and make sure you are enunciating.
---
WHAT WILL HAPPEN TO MY VIDEO AFTER I SUBMIT IT?
By submitting your video on the linked platform, you will be agreeing to terms including consent to potentially having your video appear on Planned Parenthood webpages and/or social media without additional notification. Your video may be edited for clarity and/or length. Please only record as much information as you are comfortable with being public. If published, only your first name and video will be included. Before submitting a video, please be sure to carefully review the full terms and provisions on the platform page to understand how your video may be used.